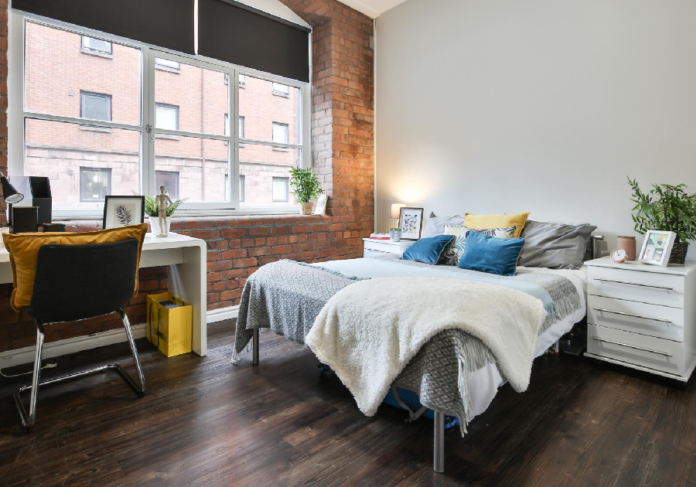 We know how common is 1 Bedrooms and 2- Bedroom Apartment, but when it comes to 3- Bedroom Apartments, it's hard to find. Despite its rarity, extended families prefer to live in 3- Bedroom Apartments to get more space for the family members. If you are a college student, then this is an affordable option.
Let's find out more benefits of 3-Bedroom Apartments.
The Key Benefits Of 3- Bedroom Apartments
3- Bedroom Apartment have more rooms and space than other types of apartments. You can use the extra space per the requirement. The extra bedrooms are often used for the kids and guests. Further, you can transform these bedrooms into your home office, storage room, play arena, or gym. Every member can get their private space in this type of apartment.
 When you buy a 3 -Bedroom Apartment, the investment amount is high because of the space and number of rooms. At the same time, ROI( Return on Investment) is also good. You get a better resale value when you sell your apartment.
If you are fascinated with decoration and furniture for your home, you should definitely settle on 3- Bedroom Apartments. They have few extra square footage than other apartments. The living space is also bigger and spacious to accommodate furniture and amenities. Instead of selling your furniture, you can add more to your collection.
 A 3-Bedroom apartment is an excellent option for a pet owner. Your pets will get a place to play and explore rather than destroying your household items. You can place a crate, toys, and bed to decorate the room. Install a baby gate to make a separate zone while you are away.
In 3-Bedroom Apartments, the number of rooms is more. Just Because they are a bedroom doesn't mean you cannot use them for other purposes. Any one room you can allot as hobby and leisure room. If you are a book lover, create a reading corner with a book self, Or music lovers can place instruments, etc.
Bottom Line
For a family with extended members, a couple, and college students, 3-Bedroom Apartments support more space for small parties, inviting guests to live, or other staff. So if you fall into any category, a 3 Bedroom Apartment is the best decision.