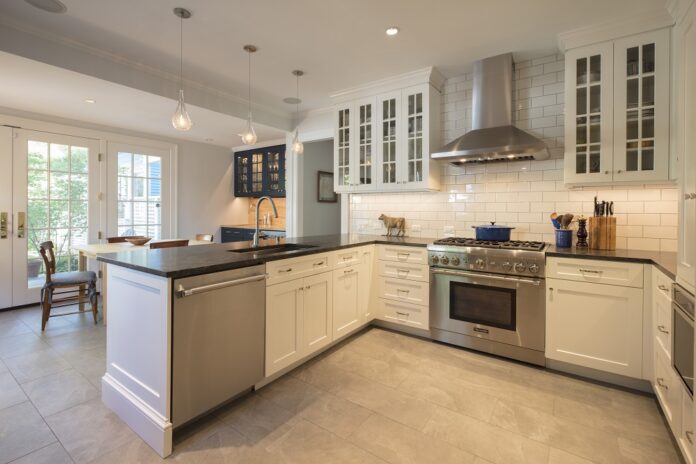 Renovating the kitchen can add immense value to your home and make cooking there feel amazing. Here are a few things to take into consideration while planning the ideal kitchen.
Efficiency
A functional kitchen is the best kitchen. To attain maximum efficiency, try to separate the kitchen into different sections consisting of items and appliances for a specific function. This will ensure that you know which part of the kitchen to go to when you need something.
Optimization
Maximizing the limited space that you have with innovative methods is the best way for storage. Even the nooks and corners of the kitchen, which one might think as useless, can come in unexpectedly handy while adopting new storage solutions.
Quality
Renovating your kitchen is usually a one-time investment. To give your kitchen the upgrade it deserves, make sure that your additions, installations, and replacements are of good quality. Cupboards and drawers should be easy to open and close even when fully loaded and not make noise while doing so.
Positioning
The layout of your kitchen must match the flow of your work. Make sure that everything is in its place and is easily accessible. Find out the perfect place to store your utensils without having to lean to the opposite end of the kitchen to grab them when required.
Size
The height of the kitchen tabletops and cupboards must be convenient for those who work there the most. The size of the drawers, tables, and appliance mounts are very important as they can make working in the kitchen easy or very difficult.
Detailing
Everything is in the details. When you look for appliances, faucets, tiles, slabs, and other items for your kitchen, think about the material you are using. Durable, sleek, and timeless options with the perfect texture can elevate the look and the feel of a kitchen.  
Budget
You have to consider the value of your property and the amount you are ready to splurge on your kitchen. Estimate a cost after doing your research and only then start with a list of things to buy and replace.
To give the best for your kitchen within your budget, use professional services like rénovation cuisine Vima that specializes in renovating kitchens. This will ensure that your kitchen will be equipped with the latest technology to keep it running smoothly while serving as the pride of your home.