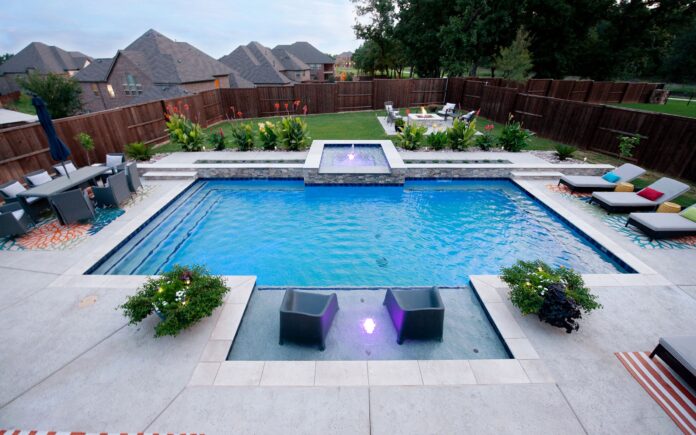 So you wish to hire a pool builder! Perhaps, you want to install a new pool in your backyard. Maybe, you plan to change your existing model. No matter the reason, a reliable builder can come in handy. A professional will design a lovely pool in accordance with the area and your preferences. However, the key lies in choosing the right expert. Let's find out how to pick an ideal professional.
How to hire a pool builder?
Many homeowners get carried when installing a pool in their exterior. They don't do any homework on their end and commit to the first builder they come across. However, most of these individuals regret it later. Their haste quickly becomes waste. No sane person would ever wish to face such a scenario. Rather than regretting your decision, it's advised to pick the right professional in the first place. The following points might guide you to make an ideal selection.
Determine your needs
The business of pool building encompasses many considerations and points. Some builders are experts in mounting small pools. On the flip side, certain professionals offer comprehensive solutions. To choose an ideal pool builder, figure out your needs. List your preferred designs and colors. Also, write whatever additions you need. Your preliminary homework should save your time and avert hassles when checking pool building experts.
Enlist expert builders
After doing your homework, search around wisely. Try to cover as much ground as possible. The more experts you assess, the better the outcome will be. Keep this point in mind and explore all resources to find pool building professionals.
First of all, ask people in your close relations and contacts. Your buddies, trusted neighbors, seniors, and co-workers could help out. Those who've details of reliable builders will come in handy. Also, surf the web to complete your list.
Check license and experience
Today, you can find pool building professionals in every nook and corner. So, how do you distinguish unreliable builders from proficient ones? Checking the state-issued license is an easy way to verify the authenticity of a pool builder.
The state-issued license clearly mentions the type of work the license-holder is eligible for. In addition to this, find out how long the experts have been in the field. As a general rule, focus on licensed professionals that have years of experience in building a range of pools.
Cost
Of course, you want to choose the most affordable builder. However, don't base your choice on pricing alone. Rather, try to balance quality and price. You may reduce the cost by comparing multiple builders. Obtain estimates from popular pool building experts on your final list. Go through their work portfolio and assess their charges. Finally, commit to the professional that can build an amazing pool matching your needs and budget.
Concluding thoughts
Choosing a reliable pool builder can be quite a task. However, you may get through this job by acting sensibly. Follow the above advice and you could pick the right man, such as this pool builder Watkinsville GA option, for the job.