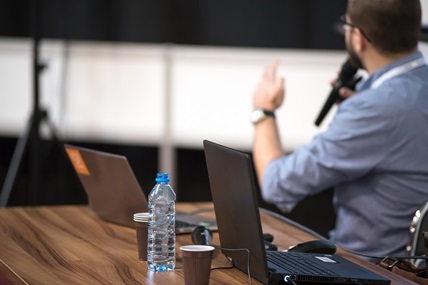 Knoxville and the state of Tennessee as a whole are often not considered an ideal moving destination, but that couldn't be further from the truth. Knoxville has a great community with amazing amenities and entertainment options. Additionally, plenty of thriving industries call the city home, forming the backbone of a strong local economy. So if you're planning on buying Knoxville real estate, what industries will you find with the biggest presence in your new city? Here are the top three industries in Knoxville right now.
Education
One of the defining points of Knoxville is the presence of the University of Tennessee Knoxville. The University of Tennessee houses and teaches tens of thousands of students from all over the country and world. Additionally, the university brings in many new people that aren't even attending, as prospective students visit the campus and family members visit enrolled students. With such a large student body, the university needs a large workforce to ensure its students get the best education possible. Educators from all sorts of backgrounds are hired to teach students in a wide variety of majors. These professors range from full-time employees to adjunct professors that work part-time. Outside of professors, the University has a large workforce of support staff, including food service employees, marketers, and security officers. The university of Tennessee Knoxville is one of the biggest employers in the city, so it's no shock that working with the university is one of the best ways to find a job.
Medicine and Healthcare
Another huge industry in the Knoxville area is medicine and healthcare. Covenant Health is one of the area's top employers, as the healthcare network has nine hospitals in Tennessee and its corporate office calls Knoxville home. With such a wide network of hospitals and healthcare facilities, it's no surprise that Covenant Health is one of the biggest employers in the city. The company employs healthcare professionals like doctors, nurses, and technicians at its hospital locations but also employs a wide variety of business talents at its corporate locations. In addition to Covenant Health, Knoxville is also home to Tennova Healthcare and the University of Tennessee Medical Center. There are a slew of great healthcare employers in the Knoxville area, meaning you should have no trouble at all finding a job in this industry.
Infrastructure and Government
Many people in the Knoxville area work in infrastructure and government due to the city's importance in local and state politics. Many Knoxville residents work with the city of Knoxville and the County of Knox, helping to improve the local area. These government jobs are plentiful, as the city is the county seat of Knox country. Outside of government, many residents work for private companies that maintain the region's infrastructure such as Tennessee Valley Authority. These companies employ thousands and are responsible for aiding in areas, such as flood control and electricity generation. Although a city like Knoxville is home to many white-collar jobs, there still is a large amount of work available for blue-collar workers.