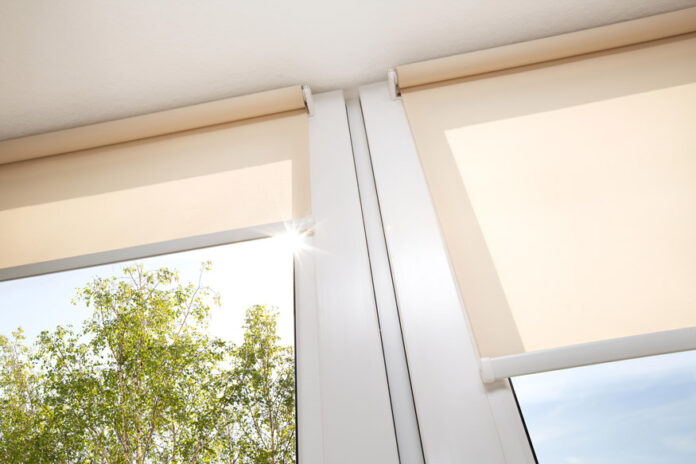 Roller shades are among the most common window treatments bellaire tx and window shades installed by people. There are several reasons for choosing roller shades but convenience and affordability top the list. Roller shades are best suited for any room where you need window shade that offers style, protection from UV rays, and insulation.
However, if you are considering installing roller shades, here are the pros and cons that will guide you in making the best decision.
Pros of Installing Roller Shades
The following are the pros of installing roller shades on your home:
1. Protection From UV Rays
Roller shades have excellent filtering properties that block out UV rays from reaching the house interior. The damages that UV rays can cause are numerous but installing roller shades will provide UV protection, which will also protect your properties from the harmful ultraviolet rays. Whether in hotels, offices, homes or commercial places, roller shades are your best choice. 
2. Versatility
Roller shades are versatile and can be installed in any room you desire without contradicting the interior decor theme because they are available in different patterns, textures and colours. They can also be customized with desired fabrics from light filtering to blackout. They come with motorized mechanisms, which makes installing and operating them easy and hassle-free. 
3. Motorized Feature
Roller shades are easy to operate by using a remote control or a smartphone. This is best for larger roller shades that are difficult to operate manually. As a result, the motorized property makes it very easy and convenient to operate or control. 
4. Customization
Roller shades can be tailored to your preference, such as smart pull, cordless and continuous loop. The smart pull is easy to raise with a quick pull on the retracting cord. The cordless type can be operated without cords dangling around the shades. The continuous loop is best suited for operating larger roller shades.
5. Easy Cleaning
Cleaning roller shades is very easy by using a vacuum cleaner. You do not have to wash roller shades, unlike fabric curtains. 
Cons of Installing Roller Shades
The following are the cons of installing roller shades:
1. Privacy Challenge
Although roller shades can provide some degree of privacy, they are not completely perfect for privacy. The inside of the home can be seen when lights are on in the house. 
2. Maintenance
The major challenge of roller shades is the high chance of the motors getting damaged. When the motors fail, professionals are required to repair or replace them, which can be expensive. It is, however, crucial to clean the motors regularly and keep water or moisture away from them to ensure that they are in good condition.
3. Not Suitable For All Kinds of Buildings
The architecture of a house matters when considering installing roller shades. Victorian windows are not suitable for installing roller shades, other window treatment options are usually considered.
Takeaway
The pros and cons of installing roller shades have been discussed above. Make the right decision and add convenience to your lifestyle, especially by installing roller shades.