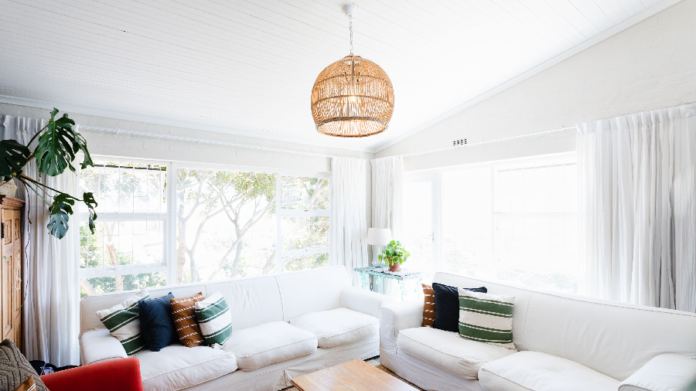 When decorating with aim pendant lamps, different aspects must be taken into account if you want to find the desired effect and, in addition, make its use comfortable. Due to their design, they are more functional due to their simplicity and also more ornamental due to their ornate appearance. Regardless of which pendant lamp you choose, these will be the points that you will have to assess before connecting it to your electrical network.
Tips for choosing suitable pendant lamps
Choosing hanging ceiling lamps for your home may seem like something simple, but in expert's experience, there are many occasions when a poor choice of lamp ends up spoiling the investment made when decorating our home.
Before choosing pendant ceiling lamps for your home, you must ask yourself the following questions:
In which room will you install the ceiling lamp?
How much light do you need?
What environment do you want to have?
What room are you going to illuminate and what characteristics does it have?
You can start with what in your opinion is the most important thing when choosing pendant ceiling lamps and it is:
In which room you are going to install it.
What characteristics does the room have?
Generally, the first thing you must look at before buying the lamp is its design, and you do not appreciate that the design of the ceiling lamp largely determines the way it illuminates the room where it is to be installed.
For this reason, the first thing is to take into account the room that you are going to light and what type of lighting you want.
Let's go with 2 examples:
Living room with 2 environments and 2 light points
The first thing to do when you are going to illuminate a place, is by lighting the lamps, enhance its virtues and hide its possible defects. In this case, the ideal is to visually separate the areas and try to create differentiated spaces.
How do you get it? Well, one of the most effective ways to carry it out is by installing aim pendant light replica on the dining table and a fixed ceiling or ceiling lamp in the television area.
In this way you can create two different environments depending on the use that you are going to give them, also in the sofa area you will have a more general light that helps to create wide spaces and in the dining table something more focused and cozy.