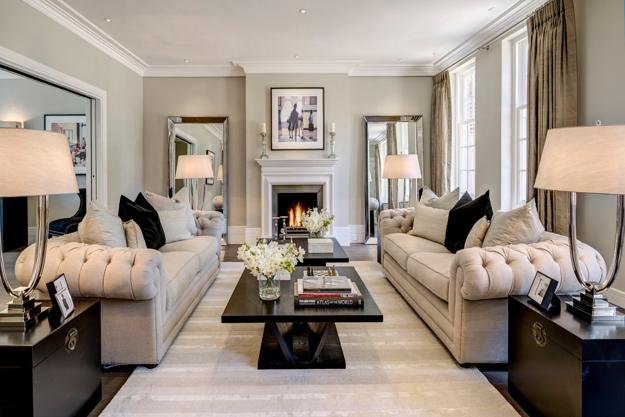 Getting furniture in your house is all about comfort. The coziness becomes even more evident during winters when you wrap yourself up with a cup of tea. Winters are cold and there can be nothing better than chilling on your comfortable space watching Netflix on a winter night. A few accessories and perfect furniture can help to increase the overall experience.
Some of the prominent things to create a comfortable and cozy space with the modern furniture include the following
Texture
One of the best ways to make your house cozy is to keep adding texture. If you check those industrial furniture, they are all filled with textured designs. This helps to add a smooth texture as well.
Some of the prominent materials to add for improving the texture include faux, velvet, cashmere, fur, tweed, leather and wool. Not only does this make the space more inviting, but also extremely comfortable space.
If you want extra comfort you can get a wool armchair or sofa for your living room. Also, make sure to add some towels and placemats around your kitchen or bathroom for improved texture and comfort.
Leather
Apart from adding texture, you should also focus on the leather that you're using. Leather items are reputed to improve the overall look of the house. Whether you're getting an extra item like ottoman, or an armchair, make sure to purchase leather ones.
Soft leather items help to improve the overall look of the space. Also, they're pretty comfortable to fall asleep on. Ambienti home staging furniture items can help you relax and have a great time. Also, you can add faux pillows to immediately make the space cozy in no time.
Should I get accessories?
This question must have lingered in your mind and the simple answer to it is 'Yes'.
Whenever you are getting modern furniture, you should get your hands on different accessories such as pillows and blankets. But, there's much more to add such as an area rug or faux rug. Experts have recommended adding some books on a shelf too to give it a comfortable old library vibe. If you're not into books, you can consider adding fresh flower vases or even decorated dried ones. Keep changing these flowers from time to time so that the charm isn't lost.
While you've got your furniture and accessories correct, make sure to focus on the lighting options. Warm lights can make the space cozy.