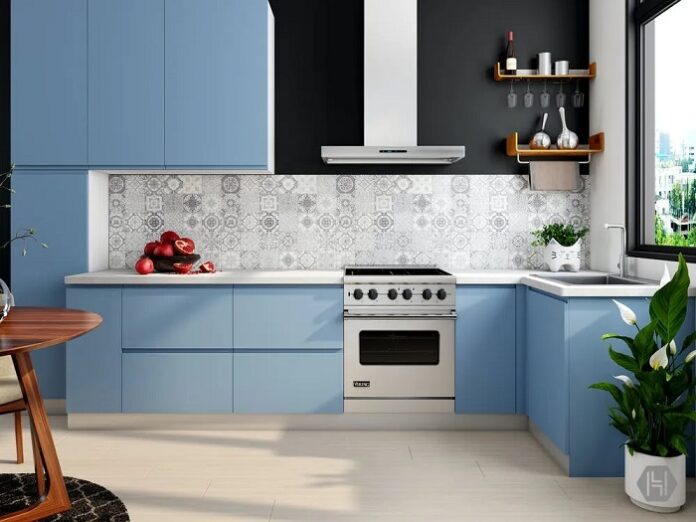 If you are decorating or redecorating your kitchen, one of the things you need to do is select a style for your kitchen cabinets. With the wide variety of kitchen cabinet styles, choosing the right one for your kitchen can be very daunting. Many factors need to be considered, and it can easily become overwhelming if you do not have a guide to assist you. Head over to ArmoiresEnGros.com to learn more about kitchen cabinets and how to choose the right one for you. 
How to choose the right kitchen cabinets 
When choosing kitchen cabinets, you must consider many things, such as styles, colors, materials, etc. Some tips to help you pick the right kitchen cabinets are: 
Decide whether you want prefabricated or custom. 
Although more expensive, custom cabinets are an amazing option. It is worth looking into if you have the budget to spend. A professional kitchen design firm will take your space plan and determine all the best methods to maximize your new kitchen cabinets' style, storage, and efficiency. 
Custom cabinets allow you to have pull-out drawers that fit perfectly into the most convenient spots, appliance garages tucked just where you want them, and corner cabinets that are properly molded to your walls. You may be able to design the ideal kitchen for the way you cook truly. 
Maximize your storage, especially if you have a small kitchen. 
If you're the type of person who cooks a lot, you undoubtedly have a lot of utensils, appliances, foodstuffs, and white goods to store. If you live in a smaller house or apartment, you struggle to find enough storage space in your kitchen. In such a situation, it is always a good idea to maximize your storage space with the help of your kitchen cabinets. 
Think about how to organize your kitchen. 
There are countless ways to organize your kitchen and personalize it to how you store your utensils, equipment, and food. 
Decide whether you want cabinets or kitchen drawers. 
Old-school kitchens tend to have a lot of cabinets, while modern kitchens are equipped with many kitchen drawers. You could choose between them or decide on a combination of the two that suits your kitchen. However, keep in mind that drawers are more expensive than kitchen cabinets. While cabinets may contain a shelf or two within, drawers need sliding mechanisms that are more fragile, more easily broken, and more expensive to install. So, while drawers are generally superior, there is much more effort to deal with.