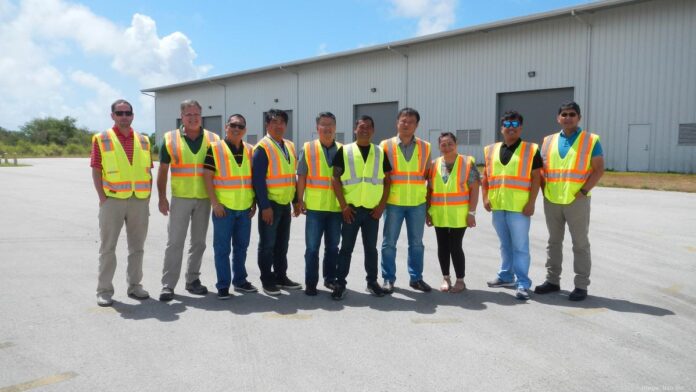 As always, Construction Industry of Hawaii has remained prominent in its business news throughout 2020.  Having enjoyed a never ending prime since decades, Construction sector is always envied by other business sectors for its incontestable importance towards the entire economy. 
The current year, though, had been very tough on Hawaii's Construction Sector too but unlike other major states including New York, Michigan, Massachusetts etc., there has been considerably 'No' negative impact on either of the two – employer or employee who hail from this sector. Instead, to keep the economy moving and to become zero burdensome on the economy, Hawaii's Construction Sector has dedicatedly served the state while ensuring full compliance with standard operating procedures (SOPs) exclusive to Covid-19. 
It's indeed worth appreciating that despite zero to least work availability for construction staff especially caused by strict lockdowns during pandemic, no employer has terminated the services of another concerned professional/ worker , rather has made all possible efforts to keep the employment contract intact. 
Since Nan Inc, being the only largest locally owned construction firm, has turned 30 years' old (a journey that dates backs to 1990s), so Nan Inc News remained in the spot light throughout this year within Hawaii's business community. Here, we have an overview of major Nan Inc News that kept circulating and highlighting its professional achievements as well as social wellbeing initiatives. 
From overall business perspective, though the entire year was quite tough yet in such distressing circumstances, Nan Inc successfully managed to continue with same fervor; won amazing contracts including the provision of construction management services to Bachelor Enlisted Quarters (BEQ) at Marine Corps Base, Guam which is believed as the second largest Guam contract worth $103 million (March 2020), Daniel K. Inouye International Airport worth $146 million (June 2020), Veterans Home in Kapolei, West Oahu – a 120-bed project amounting $75.5 million (Oct 2020) as well as Ellison Onizuka Kona International Airport worth $8.3 million (November 2020).
On the corporate social responsibility (CSR) front, Nan Inc News have been quite encouraging and inspiring for the recipients and business community respectively. Aiming to pay back to society, Nan Inc engaging its employees and their families, has formed a Volunteering Club for Oahu Houseless Shelter, has donated $1 million to facilitate Waianae Coast Comprehensive Health Center as well as collaborated with the University of Hawaii for generous donation worth of$160000 in the form of scholarships to support educational expenses of Hawaii's future civil and environmental engineers.
An important Nan Inc News that drew attention in the sector is about getting added in the short list of 07 contractors for around $1 billion in military (navy) work to be carried out in Hawaii and the Pacific within next five years.   
With such an amazing progress, Nan Inc looks forward to play an outstanding role in Hawaii's economic prosperity in the coming year, too.