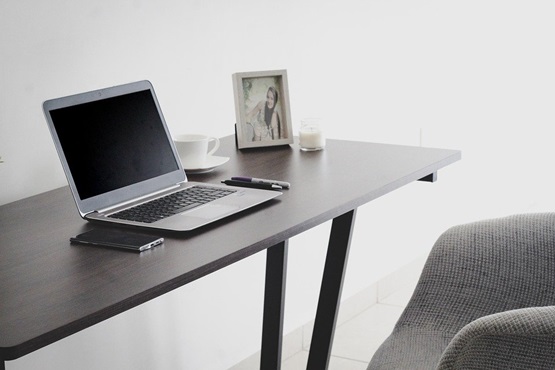 For those working from home, there is only so much work that can be done on the dining table until the distractions start rolling in. Together with pressure at work, these distractions can be a source of a lot of stress in their lives. If you plan on working from home, clearing out space for a home office can be a great start to making your work area a more work-friendly environment.
Organizing a home office can be a challenge for those not ready to commit to a productive lifestyle. From removing unnecessary items to changing the furniture, there are many things you can do to optimize the space you have, so here are some tips on how to declutter your home office and organize your space.
Know where you will work
Figuring out your workstation is a priority when redesigning your space. Working from home is a common arrangement, and setting up your office is setting yourself up for success. Aside from being away from distractions, your workspace should be comfortable and have all the necessary resources close by. Choosing a spot and dedicating this space for your work will not only help you focus and work faster, but it will help keep your whole house organized as well.
Know where not to work
Having your office at home can sometimes lead to overworking because work can get taken with you all over the house. Work will even follow you to the bathroom if you are not careful, so setting aside some areas as a no-work zone is a great way to make sure that you remember to rest and let your brain get the recovery it needs. Getting the proper time away from working will help you process information better, so knowing your limits is crucial to staying productive.
Get the right furniture
Working from a computer at home means you could be sitting down for most of the day. When designing your office space, consider the desk and chair you will use and see if you will be comfortable using it. Your back should be your main consideration when deciding on furniture, and the choice you make will help with staying concentrated on your work. If you are replacing any large tables or chairs, you should also consider looking into Evergreen Junk Removal so that you don't end up having more furniture than you need.
Have proper lighting
Without proper lighting, your home office is likely going to become a nap area for you. Low light levels will strain and fatigue your eyes, making you sleepier and less productive. Increasing how much light your space gets throughout the day will help with this problem. Having plenty of light can be achieved either from having adequate lighting or from positioning your office near a south-facing window for the most amount of natural light.
Your home office is for you to use, and your vision for a productive space should guide how you include it in your home.