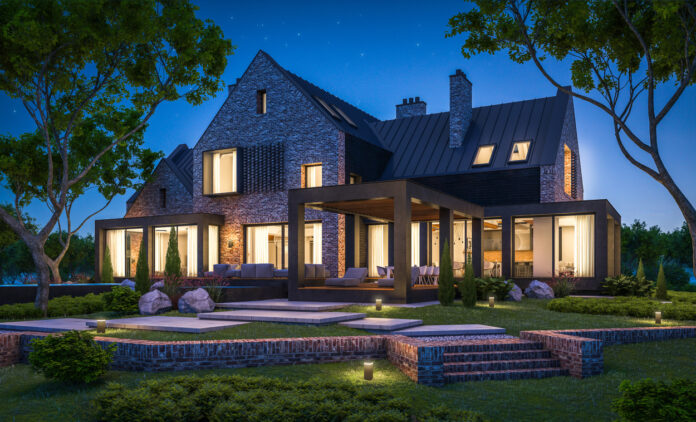 Residential architects play a vital role in new home construction. In planned communities developed by design-build firms, architects come up with the various home styles and floor plans for builders. In a custom build scenario, architects are much more involved.
In either case, good architects are well worth the money. Paying for their services can mean the difference between getting exactly the home you want and having to settle for something you consider merely adequate. If you are thinking of building a brand-new home, consider the following reasons for investing in a good architect:
1. Capturing Your Vision
Every architect has to be educated and trained to be licensed. To that extent, all architects are created equal. What sets a good architect apart is the ability to capture the client's vision. People who have already built their own homes can tell you just how important this ability is.
The architect's job is to design a home that is structurally sound, efficient, safe, and compliant with all building codes. Above and beyond those things, the ultimate design should capture your vision for the perfect home. You may find yourself sorely disappointed by an architect unable to do so.
2. Extensive Knowledge and Experience
Getting back to the mechanical aspects of your home for a minute, designing a structure that meets all specifications is no easy task. It requires extensive knowledge and experience. Let us assume you are looking to do a custom build in Park City, Utah. You want a new home that gives you access to skiing in the winter and hiking and mountain climbing in the summer.
Sparano + Mooney is a local architectural firm with extensive knowledge in everything from local building codes to sustainable architecture within the Park City region. They have knowledge and experience outside architects do not possess. They may be the most qualified to give you exactly what you want.
3. Designing a Green Home
As long as we are talking about Sparano + Mooney, you might want to invest in a good architect capable of implementing passive design principles. Passive design is the science of designing a home to take advantage of natural heating and cooling, thereby reducing dependence on mechanical HVAC.
Though passive design is nothing new, Sparano + Mooney says it is not a priority for every architectural firm. There are some firms that give it cursory attention and others that don't consider it at all. Any thoughts on your part to build a green home should include hiring an architect experienced in passive design.
4. Good Relationships with Builders
It's not uncommon on custom builds for architects and builders to have trouble getting along. Friction between the two is a normal part of residential construction. That being said, a good architect knows how to minimize that friction as much as possible. In the end, that's good for your budget and timeline.
5. An Eye on Your Budget
Some consumers choose to involve their architects in overseeing the entire project. The main benefit here is better budgetary control. Unless additional design work is required, architects gain no monetary advantage by encouraging you to go with upgrades, for example. That means your architect is in a better position to help you stick with your budget by avoiding unnecessary expenses.
A good architect is an invaluable resource when building a new home from scratch. If you are planning to build a home, carefully consider who you will hire to design it and how much you are willing to pay for architectural services. Spending a bit more can truly make a difference.