There are so many responsibilities that one has to take care of in life, like taking care of family, running a business, and also supporting friends. Howsoever hard one may try, but it is virtually impossible to be the best in everything.
All the tasks must be addressed and taken care of, but these things always take one's precious time away. The best thing to do here is to entrust the responsibilities of some tasks to professionals and make some room to enjoy life. As an example, landlords or property owners can hire property management professionals to take care of the entire property.
Many landlords and homeowners in London are leading a good life by hiring ReQuest Estates. This company has also been recognized by the expert panel of the Luxury Lifestyle Awards who have showered praises for the company and have felicitated them as the winner of the title "The Best Luxury Property Management Company in London, UK."
Perhaps, it is difficult to believe that the phrase "any aspect of property management" literally means anything related to real estate issues. The team of the ReQuest Asset Services is always ready to take up all requests for resolving home or property-management related matters.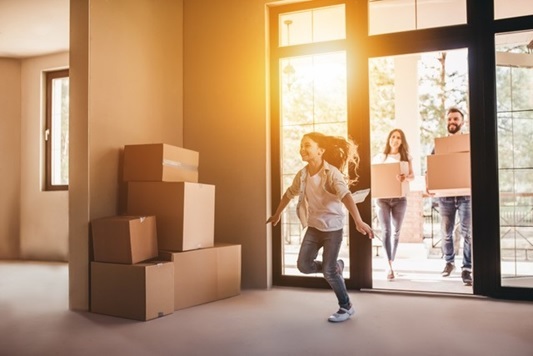 The property owner may leave for a few weeks or months, but the home will remain safe and will be well-maintained. Any issue like roof leaking, etc. will be fixed immediately by a skilled professional. If there is any pet-related issue, need housekeeping services, or need to update the interior design, they will professionally handle all such requests on a priority basis.
The team of ReQuest has plenty of experience and is fully aware of the needs of their clients. A luxury property portfolio needs special maintenance and personalized service without delays. They also offer services of dedicated and qualified managers to help with property search. The company also offers investment consultancy and after-sale services.
Those who buy a property for renting or already have tenants can also find these services very useful. By understanding the needs of property owners and tenants, they make the perfect matches to create a win-win situation for both.
When the tenants get the kind of service they want, they will surely want to enjoy their stay in such property for maximum time. If a property owner wants new tenants, then his manager can help him to locate the ideal parties. The manager will then provide all the required services to keep both tenants and also the owner fully happy and satisfied.
If anyone has property and is willing to use it as B&B or a homestay, then there is a likelihood of facing more problems than benefits. However, hiring the full white-glove service offered by ReQuest will be the best option to gain maximum benefits, minus the problems.
Buying or selling any property and then relocating can always be a stressful and unpleasant experience for everyone. One can easily outsource the ReQuest Asset Services and the whole process will become easy and enjoyable. The manager will act as the personal representative of the homeowner and resolve all complicated property-related matters.
The Luxury Lifestyle Awards committee has also noted the various concierge services provided by ReQuest. The combination of the versatile services and highest professionalism brings great convenience and comfort into their clients' lives.