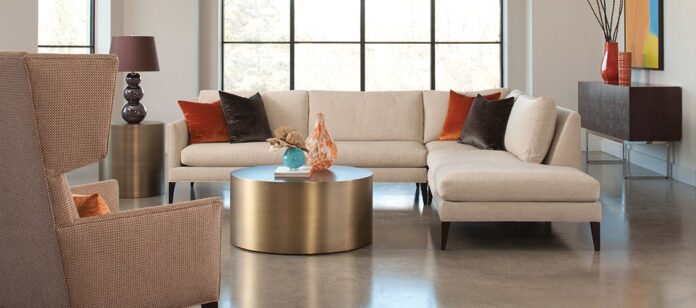 Learning A Few Quick Design Tips for Small Condo Spaces In Singapore (2021)
Fitting everything you need into a small apartment or house is difficult. Attempting to fit everything and make it look cute is even more difficult, but that is what makes your small space design so enjoyable: Coming up with a few clever solutions to those hindrances makes the end-results more rewarding.
Space can be a luxury, especially in apartments with small spaces like condominiums. However, with these innovative small condo design ideas, even your home can appear spacious. It all comes down to creating an illusion! You do not need to hire any magician instead, these simple tricks used by interior designers are at your disposal.
Sims Urban condo interior design project by Space Factor
Whether you want to live in a certain studio apartment or you want to make the most of a small room in your small house, the following list shows design ideas that can make it feel much larger while remaining stylish!
Adding mirrors can always expand your space
A very smart way to make you feel that you have a larger space is by installing a large mirror in the room.
Look for bigger windows
Larger windows will offer your home a more open feel. It works because, first, larger windows allow in more light, and second, it creates the illusion of more height in the space.
Go with light colour paint for your walls
Be smart while choosing the colour, as by opting for light colours you can always transform your living room a more relaxing space.
Glass can do a wonder for the interior
To achieve a light-on-the-eye, expansive feel, you can have either glass doors or use the material in your furniture.
Try to have an open concept design
Open floor plans are popular right now, and the simplest way to incorporate them into your home is to choose an open living-cum-dining room or open kitchen for your condo.
Avoid adding bulky furniture
The basic thumb rule here will be to make the floor more visible.
A bright room is better than a dim room
Good lighting is essential for making your condo appear larger. The brighter the room, the more welcoming and spacious it appears.
Invest on glamorous accessories
Avoid having a bare wall by displaying your favourite painting. Invest in simple vases and indoor plants to liven up an empty coffee table.
Adjust your floor plan accordingly
In case you are sure, you will not spend much time in your kitchen, you can make the most of it by furnishing that space with only the necessities.
Opt for pocket doors
Pocket doors having glass windows will allow shared light to flow all throughout the space and also separating it.
Shrink your dining table
Small round tables are not just for breakfast and are preferable to large dining tables for giving yourself more space.
Mount your TV to the wall
In a small living room, the biggest space waster is a media console. Mount the TV on the wall to free up valuable floor space.
Make every piece count
Choose furnishings that provide maximum functionality in a small amount of space.
Think about scale
If your kitchen lacks an island and you lack a living room separate from your kitchen, do not give up to make it functional. Choose a tall wooden table to serve as both an extra counter space to cook and a two-top dining table.
Convert a closet
Make some seriously clever storage solutions
Create zones
Hanging one super high curtain and also suspending any floating painting to further separate the sleep zone from your rest of the room.
Get a wall desk
A wall-mounted desk takes up far less space, and you can even add shelves above it for to get more storage space.
Use strategic seating
Choose extra seating that folds up and is super compact and you can store it somewhere away when your guests are not there.
Go big in your small space
The small room can pack a lot of punch with a light pink wall colour and a surrounding artwork gallery.
Think vertical
Use hanging or high-mounted elements to fill the often-underutilized space between the furniture tops and the ceiling of a room.
Do not allow your small square footage in your condo to restrict you from decorating the home as you visualized. We hope all these tips will work for you.